June 1, 2021
H.E.P. Motorsports Places at PALA 2021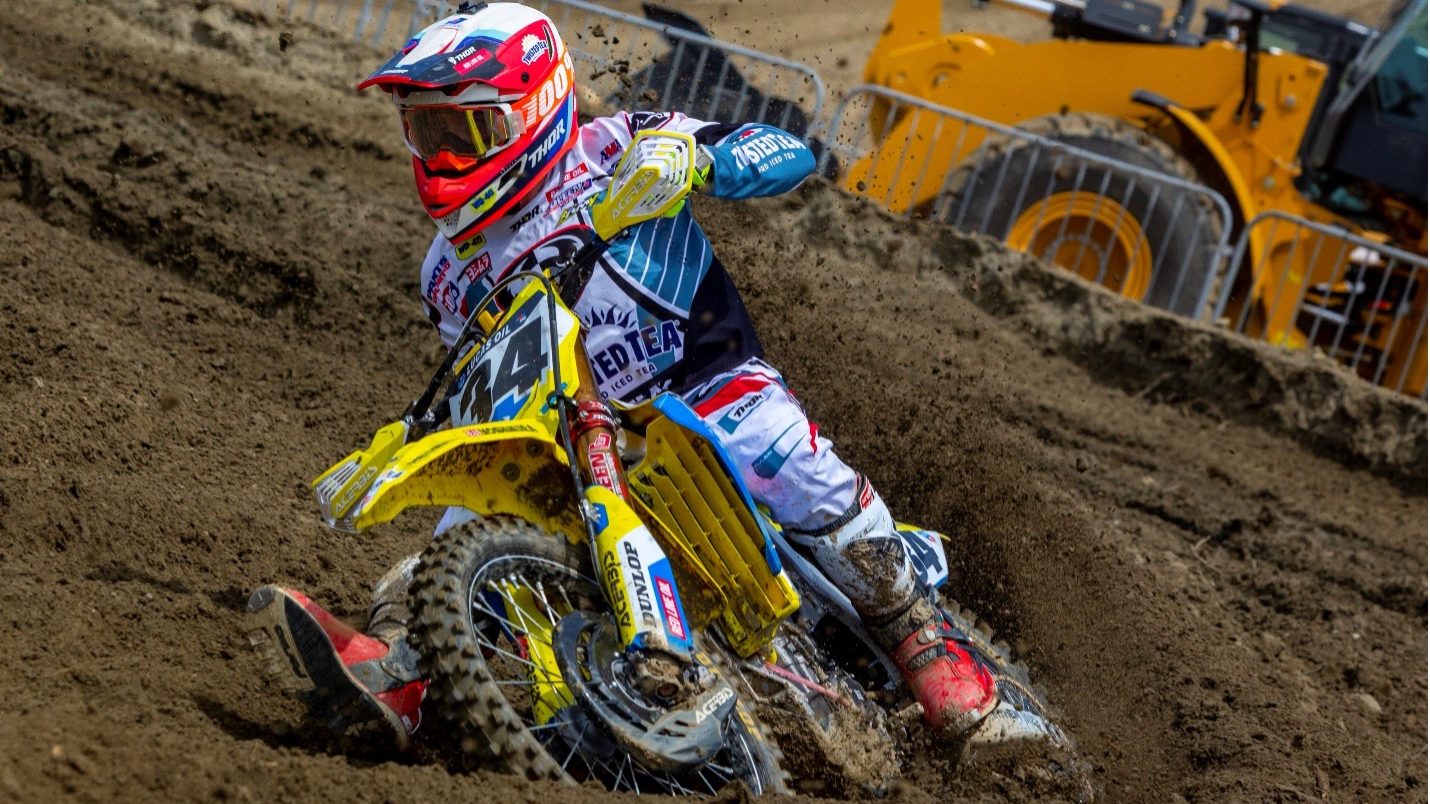 Twisted Tea Suzuki's Anstie 13th overall at Pala Raceway.
(Madera, CA, June 1, 2021) – The 2021 A.M.A. Lucas Oil Pro Motorcross Series kicked into high gear this past Saturday with its opening round at Pala raceway. With covid restrictions loosening up, we saw a 20,000 plus crowd pack the fence line. H.E.P. Motorsports Max Anstie had a productive day with 13th place overall. Brandon Hartranft was very close to the top 15 throughout the day but fell short in moto one and two. Both riders raced very well and have a lot of momentum to carry into the next round.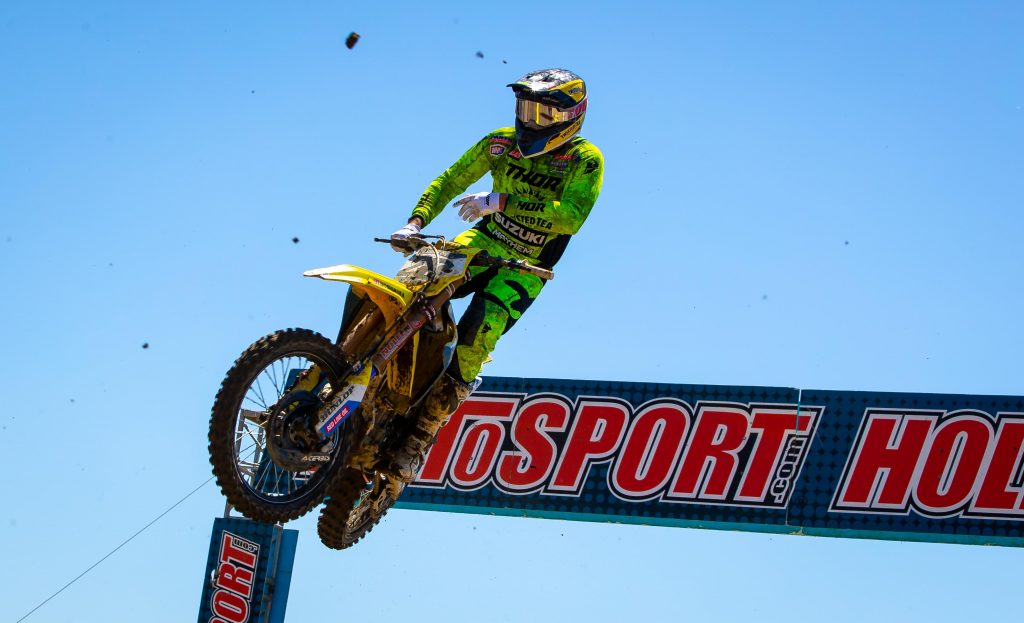 Max Anstie (#34) – Strong start to the series for Max Anstie at the first round. Qualifying 15th on the day. Both motos Anstie struggled off the starting gate but was able to fight his way through the field, finishing 15th in moto one and 14th in the second moto, giving him 13th place overall. Expect Max to carry this momentum into the next round.
"We got the first one out of the way here in Pala," said Max Anstie. "Solid riding for me. I felt good. I got some things I want to work on in the next few weeks for the upcoming rounds with the team. Everyone is working hard to improve; we want to keep progressing and climbing up that leader board. Today wasn't too bad. We ended up 13th, but we want more, so let's keep on trucking on!"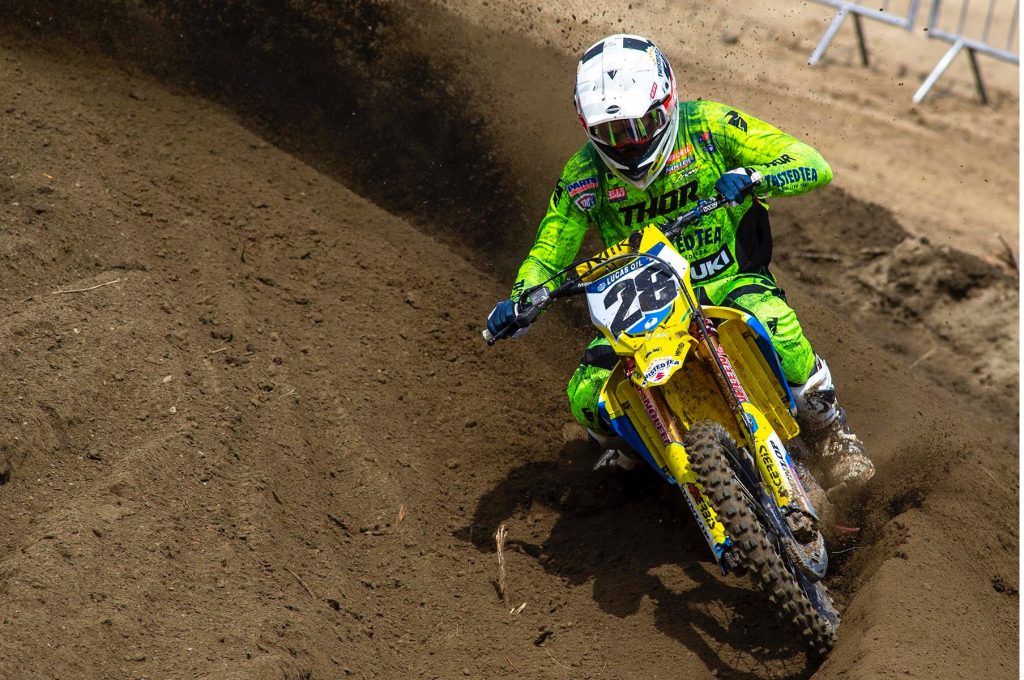 Brandon Hartranft – Despite being a premier class rookie, Brandon Hartranft has momentum heading into the next round. Brandon was close to taking a step up, nearing the top 15 in lap times throughout the day. Hartranft struggled in both motos off the starting gate and had to fight his way through the field each time. In the first moto, Brandon was chasing 15th before a minor crash set him back significantly. Brandon finished 21st in moto one and 19th in moto two for 22nd overall. Expect to see Hartranft firmly towards the front pack this next round.
"Solid day for the first 450 pro-national," said Brandon Hartranft. "First round wasn't too bad started off the day top 18 in qualifying. I was doing good in the first moto, but I had a fall that set me back. I think I would have ended up 16th if not. In the second moto, I got a decent start and fought the whole moto. I ended up 19th. This was a tough track. I am going to take the positives into this next round."
"Pala round one, glad to score a good amount of points for Max," said Team Manager Dustin Pipes. "13th isn't the result we want to look for but considering this is one of the tracks we struggle with rider preference-wise. I think we came out well and set the tone for the rest of the year. I'm happy with how we came out of both our motos with Max and Brandon. Brandon had a little fall that set him back significantly in the first moto. The class is stacked this year, and when you have a mistake, it is hard to rebound quickly. I think both guys gained some solid momentum going into round 2, and with a few bike changes we'll see improved results."
H.E.P. Motorsports heads to Lakewood, Colorado for the second round of the 2021 A.M.A. Lucas Oil Pro Motocross series for the Thunder Valley National.
Partners: Twisted Tea Hard Iced Tea, Suzuki Motor of America, Inc. (SMAI), Thor, Parts Unlimited, Mayhem Wheels, Redline Oil, Yoshimura R&D, WD-40 Brand, Holland Nut Company, 100% Speedlab, Forma Boots U.S.A., Mika Metals, Noleen J6, Showa, Works Chassis Lab, Hinson Clutch Components, Acerbis, R.S. Solar, J.E. Pistons, CV4, Motion Pro, Works Connection, Matrix Concepts, 180 Decals, Guts Factory Seats, Dunlop, VP Racing Fuels, Boyesen, DT1 Airfilters, Scar Racing Products, Superlite Technologies, Dubya U.S.A., Motostuff, X-trig, Ogio