June 7, 2021
H.E.P. Motorsports Places at Thunder Valley
Twisted Tea Suzuki's Anstie 13th overall at Thunder Valley.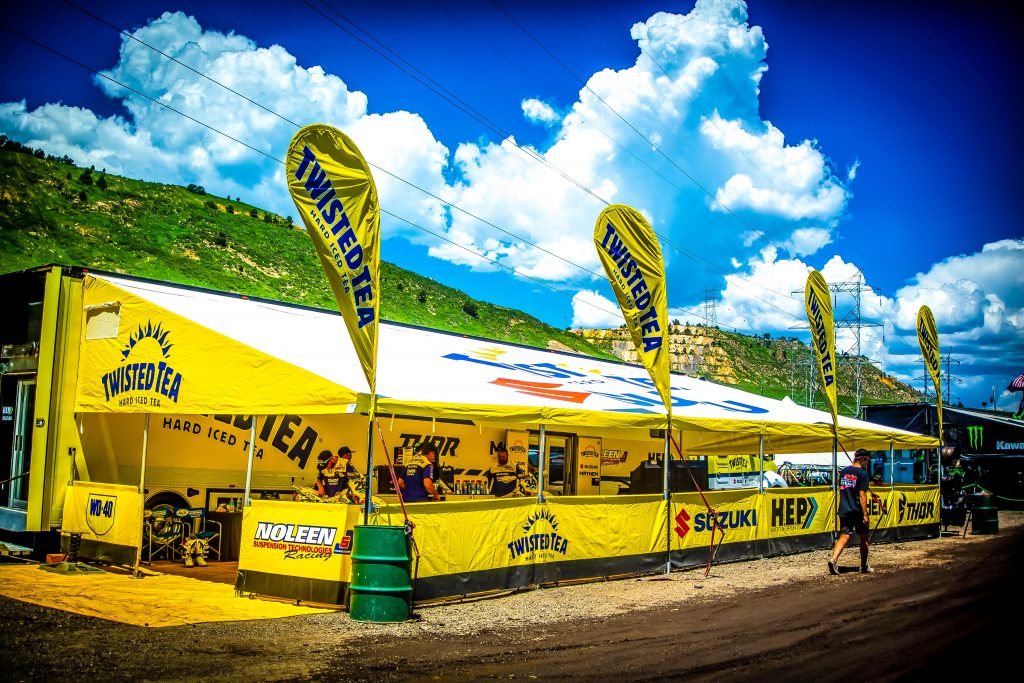 (Madera, CA, June 7, 2021) – This past Saturday, the 2021 A.M.A. Lucas Oil Pro Motorcross Series had its second round in Lakewood, CO. The track was packed, and the crowd swarmed the fence line throughout the day. Max Anstie was able to match his first-round results with an impressive 13th overall on the day. Brandon Hartranft made progress finishing 17th on the day.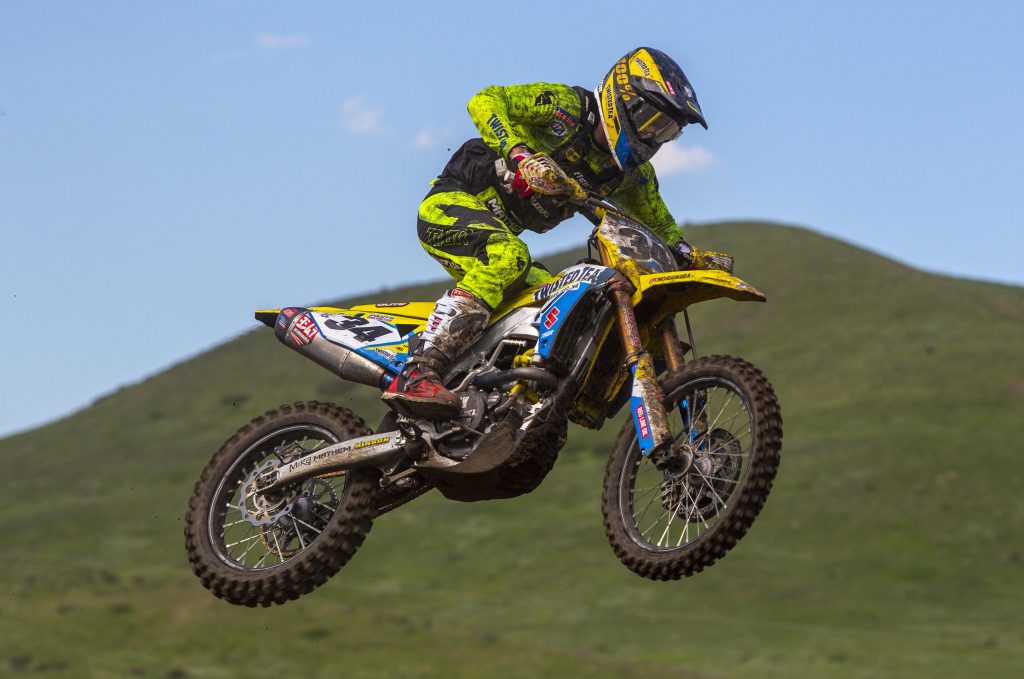 Max Anstie (#34) – Max Anstie had an intense day remaining consistent, putting himself out front in each race. Max Anstie finished 13th place in both motos for 13th overall.
"Finished up here in Colorado in 13th," said Max Anstie. "I went 13-13 in both motos, and I rode strong both motos. Obviously, I want to be further up. I think the team and myself are in a good spot. I'm looking forward to this week break going back to the drawing board and being ready for round 3."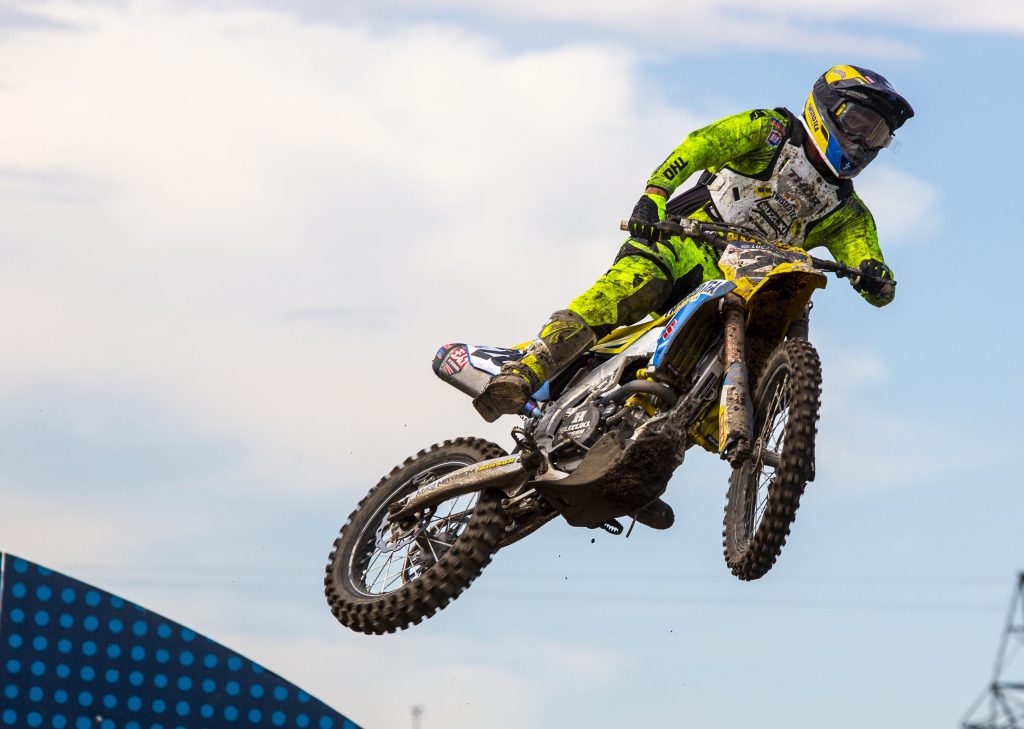 Brandon Hartranft (#28) – It was a solid start for the day for Brandon Hartranft, who qualified his best yet so far in the 450cc premier class with 14th place. However, it was rough starts that kept Brandon from getting the results he is capable of achieving. He finished 17th on the day after going 18-17 in his motos.
"Decent day at Thunder Valley," said Brandon Hartranft. "I qualified 14th overall going into the motos. I didn't have a good first moto after a bad start, and I finished 18th. In the second moto, I was able to get a better start and get some good laps in, and I finished 17th in moto 2. I'm looking forward to Highpoint in a few weeks."
"Up and down day at Lakewood, Colorado," said Team Manager Dustin Pipes. "Qualifying hasn't been the best for us the first few rounds, and it's a definite area we need to improve on. Once we fix it, I feel it'll have a drastic impact on the rest of the day. A better start position leads to better starts and staying out of chaos the first few laps. Max matched his round 1 result, and Brandon improved from last week. Still not where we want to be, but the team has some new parts to test before round 3 where we hope to find some speed."
H.E.P. Motorsports heads to Mt. Morris, PA, for the High Point National, the third round of the 2021 Lucas Oil Pro Motocross Series.
Partners: Twisted Tea Hard Iced Tea, Suzuki Motor of America, Inc. (SMAI), Thor, Parts Unlimited, Mayhem Wheels, Redline Oil, Yoshimura R&D, WD-40 Brand, Holland Nut Company, 100% Speedlab, Forma Boots U.S.A., Mika Metals, Noleen J6, Showa, Works Chassis Lab, Hinson Clutch Components, Acerbis, R.S. Solar, J.E. Pistons, CV4, Motion Pro, Works Connection, Matrix Concepts, 180 Decals, Guts Factory Seats, Dunlop, VP Racing Fuels, Boyesen, DT1 Airfilters, Scar Racing Products, Superlite Technologies, Dubya U.S.A., Motostuff, X-trig, Ogio