September 16, 2021
H.E.P. Ends Season with a Bang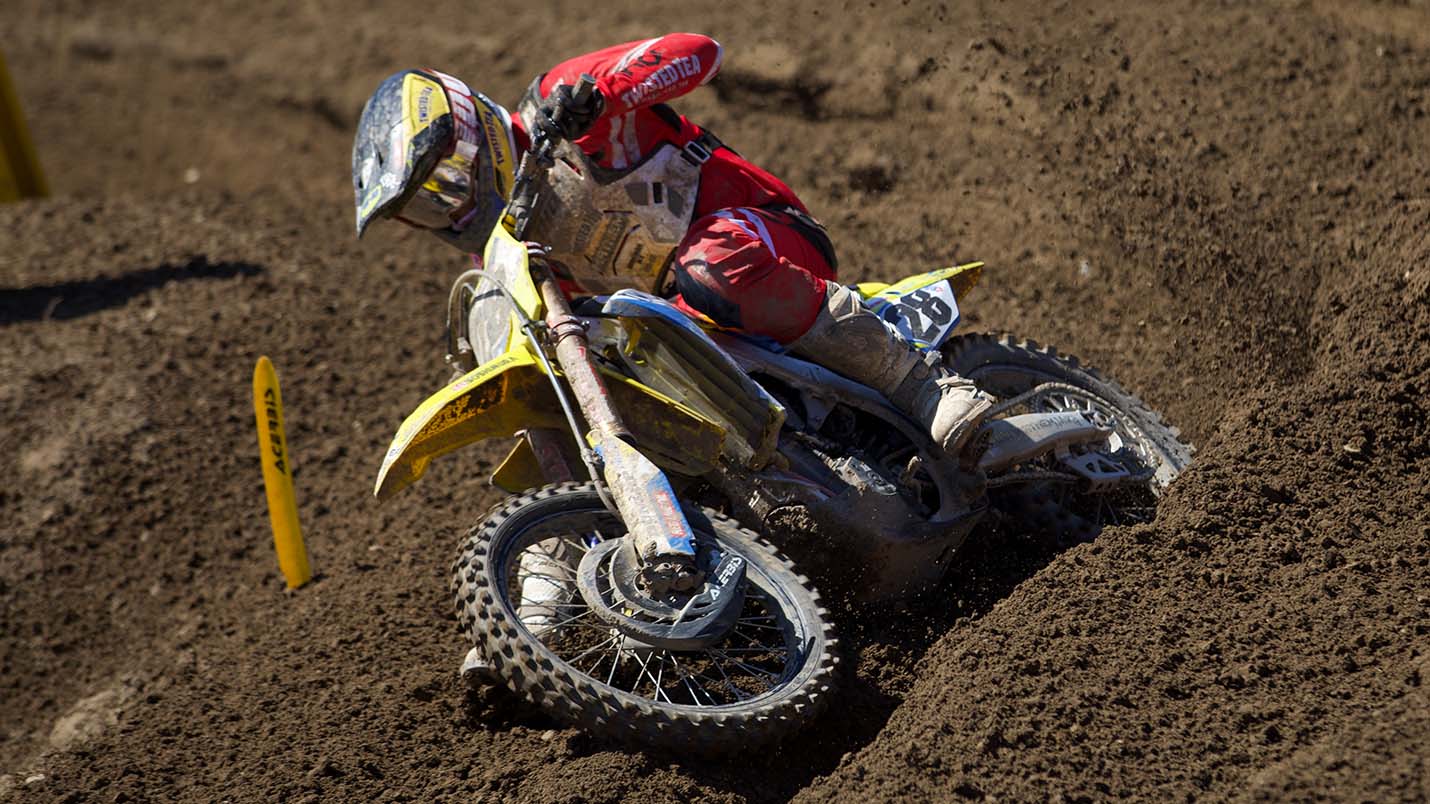 Twisted Tea Suzuki Ends Season with Best Result of the Year!
(Madera, CA, September 15th, 2021) – The 2021 Lucas Oil AMA Pro Motocross series came to an end at the Hangtown National this past Saturday in Sacramento, California. Team Twisted Tea Suzuki came in firing on all cylinders. Brandon Hartranft, who has been on a steady incline towards the end of the season had a career best 5th overall. Max Anstie left it all out on the track in his final race of the outdoor season with two remarkable rides. His best race came in the second moto with a strong start and incredible performance with a 5th place result.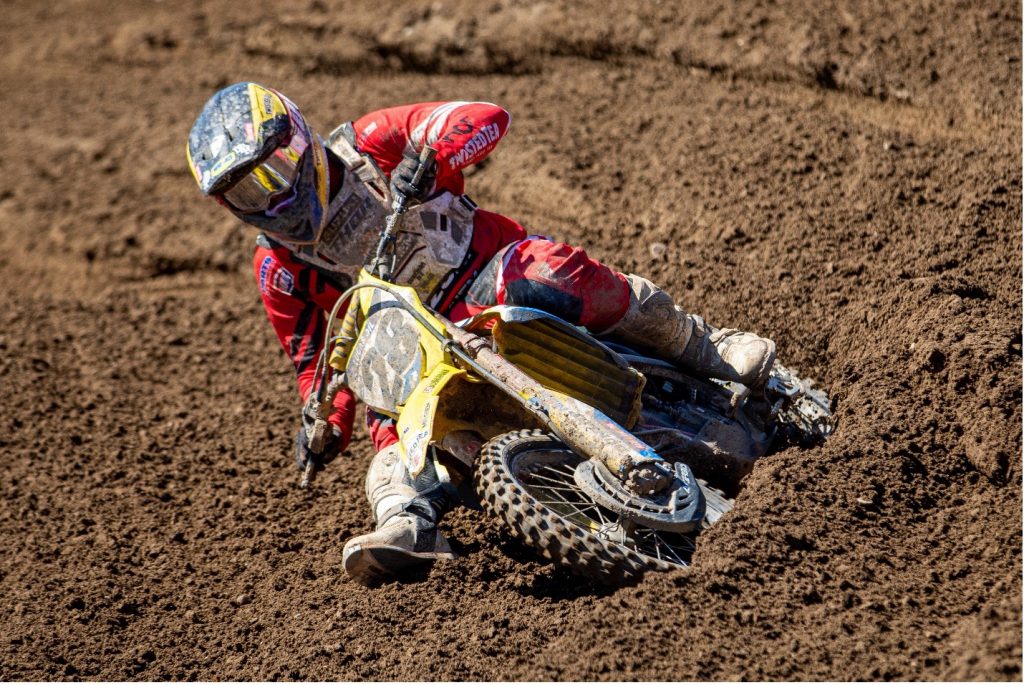 Brandon Hartranft (#28) – The 450 premiere class rookie finished out the series strong in the final round of the year. Brandon had two solid motos with a pair of top ten results. In the second moto Hartranft got a great start and ran in 4th for multiple laps until ultimately finishing in 6th. Brandon went 7-6 on the day for a career best 5th overall.
"Awesome day at Hangtown." Said Brandon Hartranft, "Practice went well, I qualified 7th overall. The track was very smooth. I ended up 7th in the first moto battling the entire time. In the second moto my hands where really messing with me but I ended up 6th for 5th overall. I couldn't be prouder of myself and it's a great way to end the season."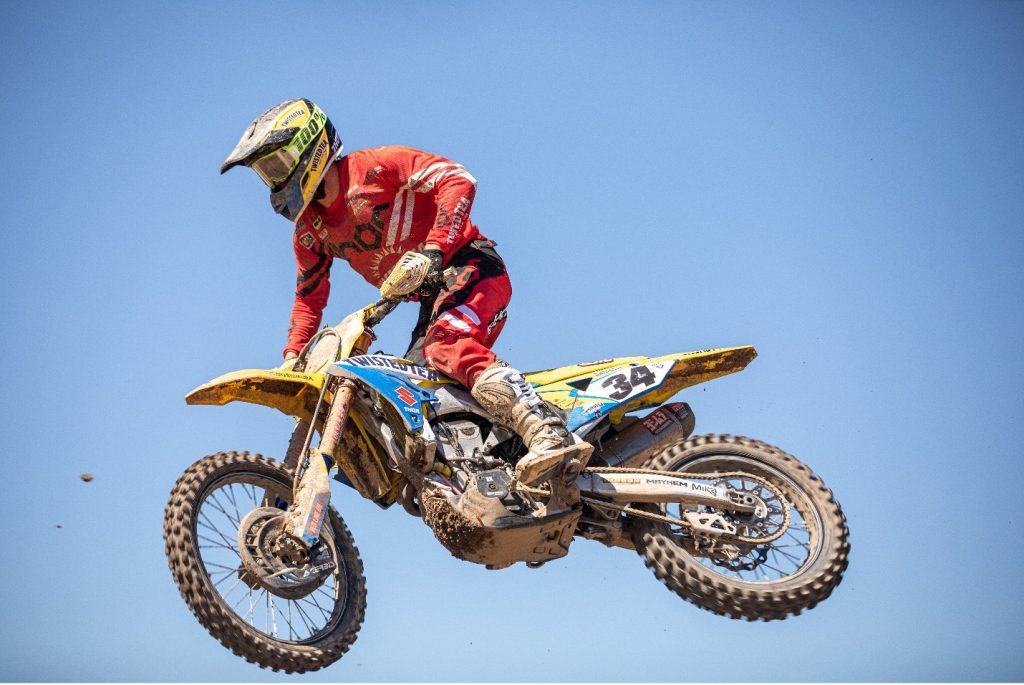 Max Anstie (#34) – Strong finish to the series for Anstie. In the first moto, Max did not get a good start and had to fight his way from the back of the pack. He managed to climb his way into the top ten and finish in 9th place after circulating the first lap in as far back as 34th. In the second moto, Max had a great jump off the gate and ran in 3rd for multiple laps until ultimately finishing in 5th place. Anstie went 9-5 for 6th overall.
"Last round is done, second moto was solid I pushed as hard as I could, I was in 3rd then I ended up 5th," said Max Anstie. "Honestly it was a great way to round it off with the team and end the season. The first moto I got unlucky with the start, I came around the first corner near last and had to climb my way into 9th for 6th overall. I'm happy to end it this way and I'm looking forward to what the future holds."
"Great final weekend for the team," said team manager, Dustin Pipes. "Both guys performed the best they have all season, resulting in season best for both athletes. The bikes performed well all day and the team worked in unison. This was a great way to put our best foot forward as we prepare for the off season."
Partners: Twisted Tea Hard Iced Tea, Suzuki Motor of America, Inc. (SMAI), Thor, Parts Unlimited, Mayhem Wheels, Redline Oil, Yoshimura R&D, WD-40 Brand, Holland Nut Company, 100% Speedlab, Forma Boots U.S.A., Mika Metals, Noleen J6, Showa, Works Chassis Lab, Hinson Clutch Components, Acerbis, R.S. Solar, J.E. Pistons, CV4, Motion Pro, Works Connection, Matrix Concepts, 180 Decals, Guts Factory Seats, Dunlop, VP Racing Fuels, Boyesen, DT1 Airfilters, Scar Racing Products, Superlite Technologies, Dubya U.S.A., Motostuff, X-trig, Ogio