August 12, 2021
H.E.P. Places at Unadilla MX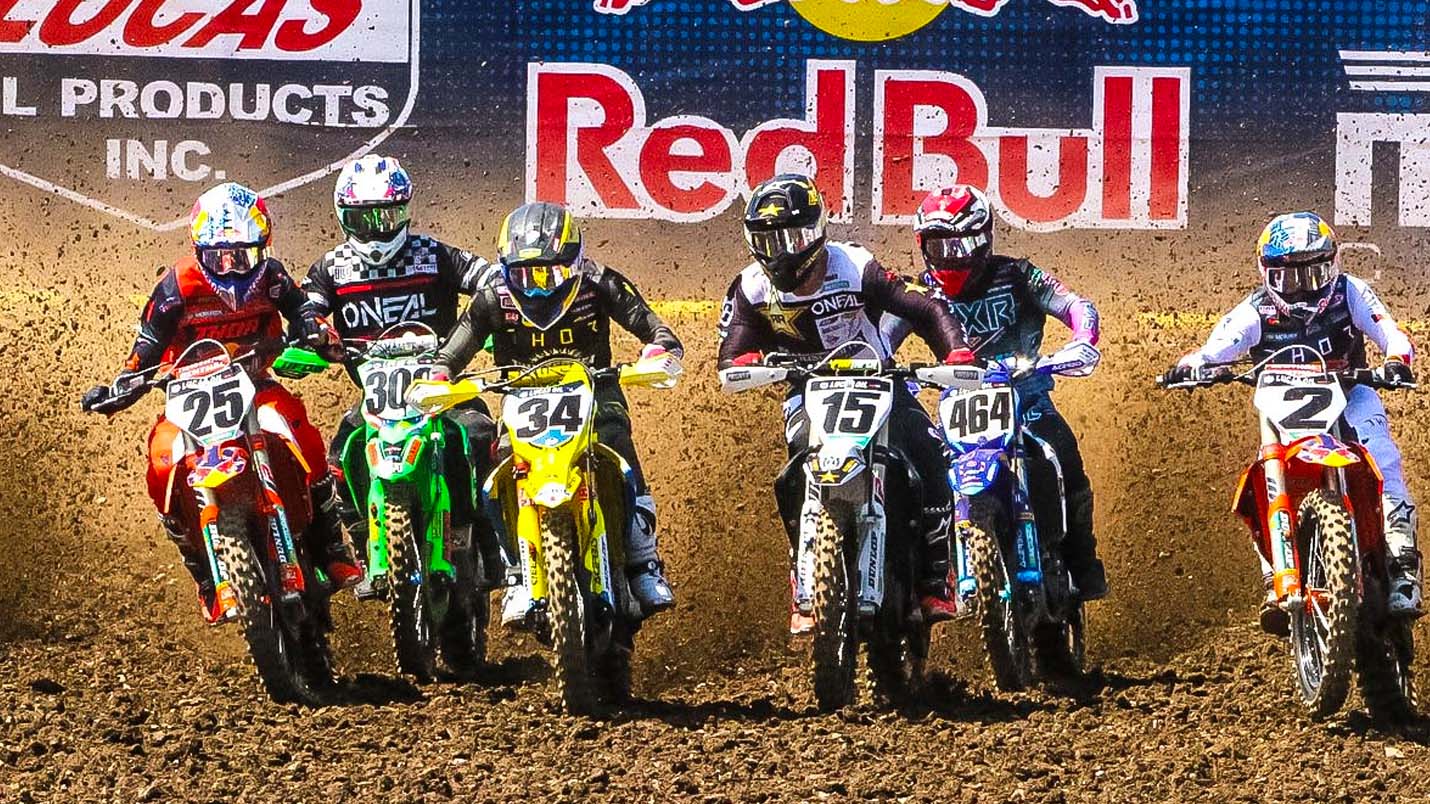 Team Twisted Tea Suzuki's season-best 8th overall at Unadilla MX.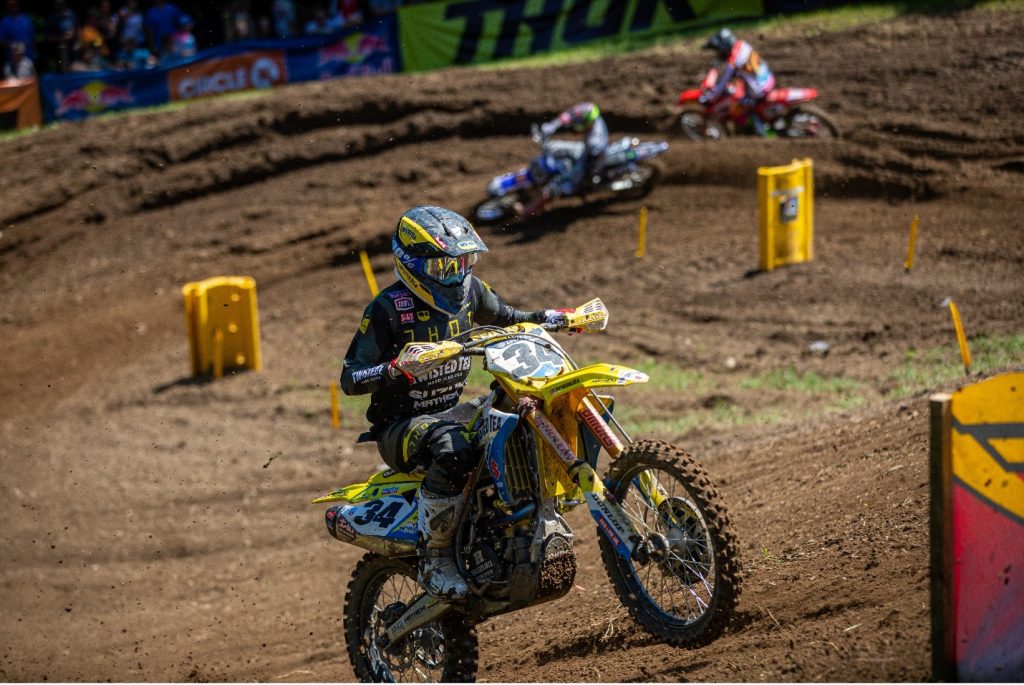 (Madera, CA, July 26, 2021) – Team Twisted Tea Suzuki got back to action with round 8 of the 2021 Lucas Oil Pro Motocross series at Unadilla MX this past Saturday. Max Anstie had a season-best 8th place finish after a pair of top ten motos. Brandon Hartranft was knocking on the door of a top-ten performance with 10th place in the first moto.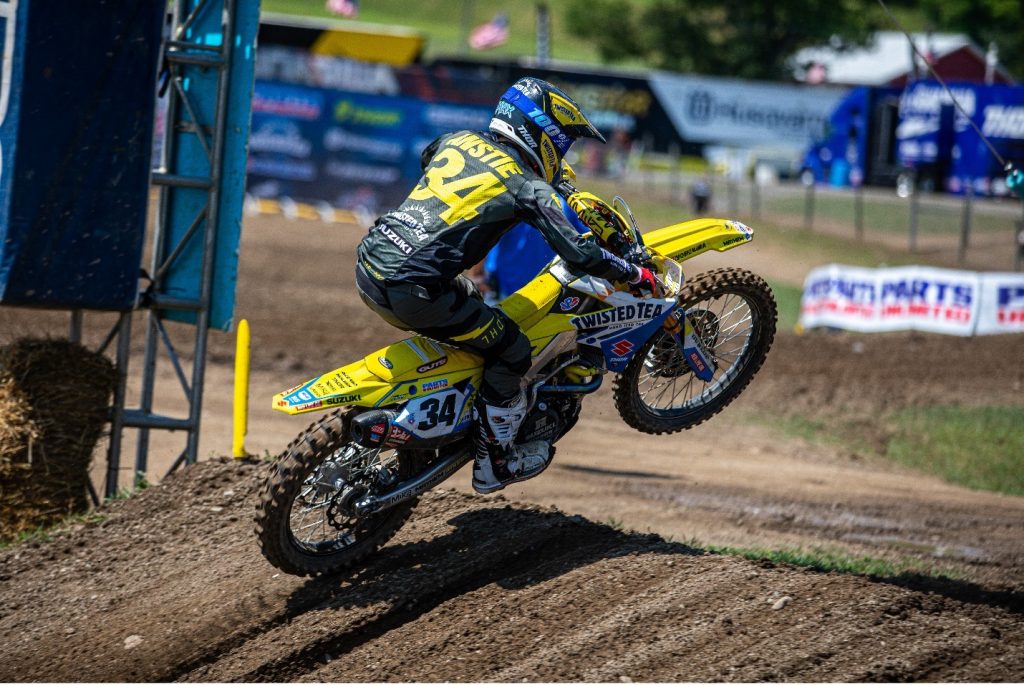 Max Anstie (#34) – Very strong display of racing from Max Anstie at Unadilla with two consistent motos. Each race, he overcame rough starts and pushed his way into the top ten. His best race came in the first moto where he was knocking on the door of fifth place. Max went 8-9 for a season-best 8th overall.
"My first time here at Unadilla," said Max Anstie, "I ended up 8th overall. We are making progress. The team has done a good job the last two weeks making progress with the bike. I have to get off the gate better this week at Budds Creek and be on the sharp end with these guys. I'm happy with the progress."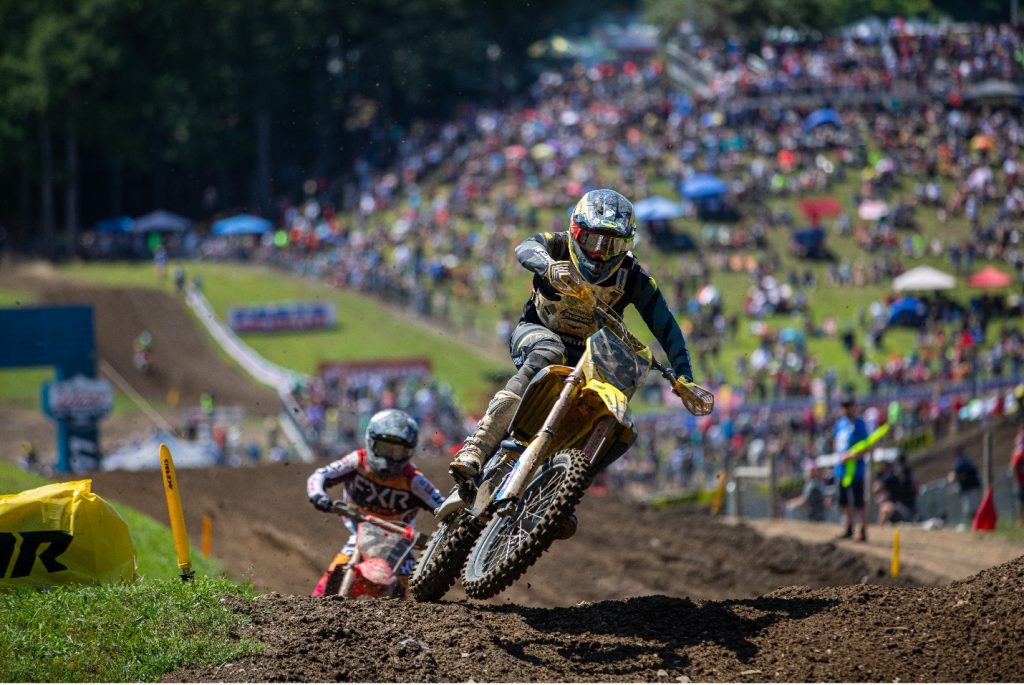 Brandon Hartranft (#28) – Very close to a top ten performance for Brandon Hartranft. Despite the D.N.F. in moto two due to a mechanical issue, he finished 15th overall. His best race came in the first moto, where he got a good start and pushed his way up into the top ten battling for ninth. Brandon finished the day 10-37 for 15th overall.
"I am getting much better every race," said Brandon Hartranft. "It was a good day, qualified well. I had a strong first moto, finishing in 10th but I didn't get the start I wanted getting caught behind a down rider. In the second moto I got a good start and was running in 8th for a while until I had a bike issue. I'm stoked on my progression, and I'm going to keep working hard."
"It was a good day at Unadilla," said Team Manager Dustin Pipes. "I think the bike changes that we made the last few weeks have been good, and it showed on the track. I think it sucks for Brandon. He was very close to a top ten before a mechanical issue the last moto. We would have two guys in the top ten if it weren't for a silly part. Max was close to the top 5 in the first moto, and Brandon was in the top 10 pretty handily. It's a great growth towards Budd's Creek and the end of the season."
The 2021 Lucas Oil A.M.A. Pro Motocross Series heads to Mechanicsville, Maryland, for the 9th round of the series. With only four rounds remaining, Twisted Tea Suzuki aims to end the series strong.
Partners: Twisted Tea Hard Iced Tea, Suzuki Motor of America, Inc. (SMAI), Thor, Parts Unlimited, Mayhem Wheels, Redline Oil, Yoshimura R&D, WD-40 Brand, Holland Nut Company, 100% Speedlab, Forma Boots U.S.A., Mika Metals, Noleen J6, Showa, Works Chassis Lab, Hinson Clutch Components, Acerbis, R.S. Solar, J.E. Pistons, CV4, Motion Pro, Works Connection, Matrix Concepts, 180 Decals, Guts Factory Seats, Dunlop, VP Racing Fuels, Boyesen, DT1 Airfilters, Scar Racing Products, Superlite Technologies, Dubya U.S.A., Motostuff, X-trig, Ogio